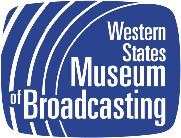 Early Recordings about Radio - radio in popular song
Radio took the nation by storm in 1922. Just as "digital" became a byword for innovation and the "modern" world in the early 21st century, "radio" symbolized both of those qualities with a generous dash of romance blended in. As a result, popular song writers rushed to radio as a topic with tunes that were plaintive, humorous, maudlin and jocular.

One major theme exhibited related to the pure technological wonder of radio. Some songs actually predated radio's introduction in the early 1920s and harken back to "wireless" (meaning telegraphy as opposed to voice telephony). Songs like "Hello Hawaii" and "Hello America Hello" are examples.

When the radio craze hit the nation in 1922 and 1923 (the number of stations grew exponentially during that period), the seemingly mystical qualities of this marvel seemed to suggest the ability to "communicate" with the ether or the heavens -- and songs like "I Wish There was a Wireless to Heaven," or "I Wish Mother Had a Radio in Heaven," raised the idea of speaking to a deceased parent. "Mr. Radio Man" was another and seemingly the most popular of any of these songs. It was recorded by Al Jolson, the Paul Whiteman orchestra, the Isham Jones orchestra and a host of others. The Jolson recording seemed to have beenthe most popular.

Other songs dealt with the difference which distance played in a world, a century ago, when travel and communication were far less common and more limited. Songs like "On the Radio' -- in which an entire town was seemingply pictured on the cover inside the radio -- offered the prospect of letting someone who had moved to a new location "listening in' on their hometown by tuning in a station located there.

Some songs like "A Bowl of Pop Corn, A Radio and You" just reflected radio's increasingly prominent role.

And then there was the romance of radio -- and its role in romantic life. A lyric as meaningless as "The Girl with the Radio Eyes" seemed to marry radio with romance in a completely illogical way. "Send a Kiss By Radio," "Radio Lady of Mine" and "My Radio Girl" all made more plausible connctions between amour and the new wonder of radio.

Here are some recordings which reflect the nation's fascination with radio as "the wireless" was achieving prominence in people's lives. Examples of sheet music covers for some of these (and other) songs can be seen at Exhibit Hall - Sheet Music.