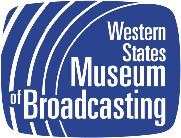 America's history through the lens of 20th century broadcast media

Gallery - Equipment
Copyright 2018 Greenstone Media Consulting, LLC
Equipment and other artifacts (except premiums) that aren't necessarily connected to a single program, station or performer
Airline Farm Battery set, 1940s


Airline (Montgomery Ward) battery set, c. 1925
American DR332 microphone, 1950s
Atwater Kent promotional whistle, West Unity OH, c. 1927
Glass 6 volt storage battery case, c. 1924
Brunsiwck Radiola Panatrope, 1924
Bullwinkle Moose Moosevania Pinback
Mechanical pencil, c. 1955. Walker Radio was an electronics supply house in Medford, OR.
Capehart television promotional mechanical pencil, c. 1960
Cliquot was a very early radio advertiser. Their "Cliquot Club Eskimos" (the band actually dressed up in muckluks) was very popular.
Connecticut Telephone Sodion DR-6 radio and original matching Connecticut Telephone headphones.
Corwin, Norman, Hardcover books of the script for The Plot to Overthrow Christmas, a production of the Columbia Workshop on CBS; Seems Radio is Here to Stay (below) and On A Note of Triumph. The latter was a broadcast as a celebration of the conclusion of World War II and was broadcast simultaneously on all four U.S. radio networks on May 8, 1945. All were and directed by Norman Corwin. 1940
Letter, Norman Corwin, to Ronald Kramer, 1975.
Crosley 4-29, a compact battery set, 1926
Crosley Playtime clock radio, 1931
Daven 3-stage audio amplifier with Daven's own MU6 and MU20 tubes, 1926. Could be used to amplifer a simple radio set and was also popular for experimentation with early mechanical television systems, c. 1927.
Radio tubes were expensive in the 1920s and DeForest sold his in the orange and black metal cylindrical containers, c. 1924
Edison Standard phonograph, c. 1910
EKKO stamp album, c. 1926 EKKO stamps were made by the American Banknote Company and an EKKO stamp contained a station's call letters. Listeners could send in a card reporting on reception of that station, along with a dime, and receive an EKKO stamp for that station to put in their album. Another company, Bryant, made similar stamps but were less successful than EKKO.
Sample page of EKKO stamps in album
.
A page of two EKKO fold-over reception report postcards with a circular cutout to hold the dime. A sticker torn off the page on the right was used to seal the postcard once folded over and secure the dime in place.
Home-made EKKO stamp album which a listener prepared in a photo album, c. 1927. Pages from the home-made stamp album. Missouri has one EKKO stamp. Some stations either made their own stamps or had elegant, foil stamps created like the KMOX stamp on this page.
At the end of the homemade album a log of all stations and the number of stations for which stamps had been secured in each
.
Emerson 7 747 portable transistor radio, c 1956
Manufacturerd just before the October 1929 Stock Market Crash, this ERLA console was an extremely expensive and elegant set.
Radio was a potent word in the 1920s and 1930s and was used to try promote many products including pen nibs, razor blades, and cosmetics.
Ever-Ready Radio Razor Blades
Radio Girl face powder
Radio Girl Face powder, later design
Radio Girl perfume
Radio razor and Radio strop dressing, c. 1940
Radio Flour and Radio padlock
Radio gasoline
Radio Game of Flash, c. 1925
Game of Radio Flash, board. box cover, card to hold ship playing pieces and spinner, 1922
Howe very small crystal set, c. 1923
Knowles Radio Crystal, Quack medical device which supposedly created great calm and reduced depression by staring at the central portion which was filled with a sand-like substance and which would move about in response to motion. c. 1930
Jenkins and Adair condensor microphone head, c. 1930
KGW, Portland, OR, silk banner, c. 1930.
Kate Smith, the "songbird from the south," was a popular entertainer. The La Palina Cigar program was one of the Columbia Broadcasting System's early programs and was somewhat a "house account" since La Palina was owned by Columbia's president and founder, William Paley. Photo, c. 1929
Landry, Robert, pamphlet, "Magazines and Radio Criticism." A reporter for Variety, Landry was respected writer about radio and related topics. This bound copy an article came from the library of the National Association of Broadcasters.
National Union radio tube company, humorous promotional postcard

NBC Chimes, KGW, Portland OR, c. 1944
Olson Radio Warehouse was founded just after World War II by Irving Olson, headquartered in Akron, Ohio. It ultimately had stores in a number of states and was a major electronics mail-order outfit before it was acquired by Lafayette Radio (which was, in turn, later purchased by Allied Radio which was, itself, purchased by Radio Shack). The catalog is from the mid-1950s.
Philco pin, 1940s
Pooley was a major furniture manufacturer who developed a line of cabinets fitted to various radios manufactured by Atwater Kent. This cabinet, c. 1927, was made to hold an AK Model 20 (compact) which sat atop. The left door covered compartment for batteries and the right covered a built-in speaker. The sliding tray provided a paper area to make notes on the dial settings for given radio stations.

Queen Titania's Radio Fairies (book), KHJ, Los Angeles CA, 1924. The author is given as "the Sandman" -- apparently a reference to the fact that these stories wre read over the radio as bedtime children's stories. The stories were reportedly the work of Oliver Garrison Pirie.
Radio Ball game, late 1920s. The object was to get one of the balls into each of the four corners to "connect" the listeners in each corner's headsets.
Day at a Glance allowed marking programs one wished to hear on the paper cards (one for each day) c. 1930.
Pinback, purpose and date unknown.
Radio Log (celluloid), used for recording listening as opposed to scheduling.
Radio Lite Tenna was a "radio lamp" which could sit on top of your radio and, by connecting the set's antenna wire to a terminal on the lamp's base, you could "theoretically" turn the AC wiring in your home into an extened radio antenna,c. 1928.
The Radio Owl was a hydrolicly controlled power switch which was inserted into a 1920s radio's 6 volt battery circuit. Since battery power was expensive, this device basically made a battery set into a nightime "snooze" set. The metal core is marked in "minutes" and raising the owl to the desired length of time kept the radio on until the owl had fully slid down to the base Instruction sheet to the right and below. c. 1925
Radiola 103 "tapestry" speaker, 1927.
Radiola dealer's tin sign, c. 1930
Tie tack with RCA 44 microphone design
.
Tie tack with RCA 44 microphone design. RCA 77 microphone tie tack with explanatory letter from woman whose husband had owned the item explaining its provenance.

RCA tie tack, c. 1940
The RCA carbon button microphone was designed for home/private rather than professional use, c. 1930.

RCA Victor promotional showroom chair, c. 1965
Remler condesnsor microphone on original stand. Remler microphone power supply (middle picture) required to operate the pre-amp inside the microphone's chrome cylinder and the optional associated Remler two-channel microphone mixer (right). The microphone came from KHQ, Spokane WA, 1931.
Renwal console radio, dollhouse furniture, c. 1950.
Robbins tape cleaner for reel-to-reel tape recorder, c. 1970.
Small viewer in the style of a television with San Francisco scenes visible through the "picture tube." c. 1960
Letter openers. Rockefeller Center, deco-style, mid-1930s. KOAC, Corvallis, OR, c.1950. KFMB, San Diego, early 1950s. KVI, Tacoma, WA, 1940s.
Connecticut Telephone Sodion DR-6 radio and original matching Connecticut Telephone headphones.
Spiderweb coil used for antenna circuit tuning, 1920s.
Pinback, date unknown
.
Sylvania dealer's clock, c. 1970. TV Guide brass book mark, c. 1970.
TV Life, Portland, OR. 1953 The magazine was launched slighty before TV Guide and operated as a local alternative to the latter for some years.
Universal carbon button desk microphone, c. 1927


Victor E phonograph, c. 1903.
Webcor 80-1 wire recorder. Wire recorders made their appearance a couple years before tape recorders with the magnetic medium being a thin strand of wire wound on a core. Wire traveled from the small reel on the left to the large take-up reel on the right with the unit's magnetic "head" located in the bakelite core between the two reels. The core traveled up and down to wind the wire uniformly on the reels (rather like sewing thread on the spool). 1948
VU meter tie tack, modern.
Whatsit Health Club pinback, c. 1935
Mechanical pencil, c. 1955. Walker Radio was an electronics supply house in Medford, OR
Zenith Marshall-Wells pinback
Butler's table from the set of George Burns and Gracie Allen television program, c. 1953.

Fairchild 539G portable transcription recorder, c. 1947, used at KFOX, Long Beach CA